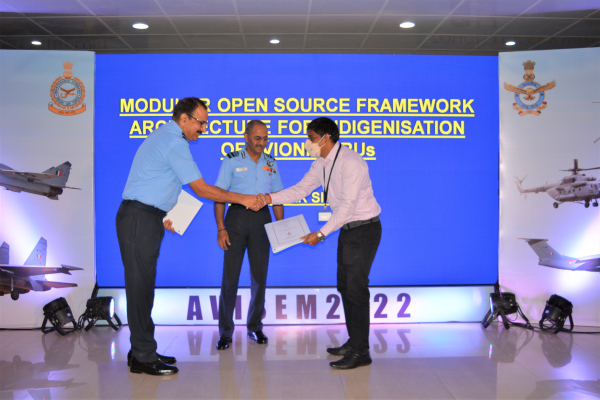 IIT-PKD signs MoU with IAF for 3D Metal Additive Manufacturing
Mon, 25th Jul, 2022 - 09:30 pm
An MoU between IIT Palakkad and the Indian Air Force (IAF), Air Headquarters, New Delhi was signed on 18 July, 2022 at 9 Base Repair Depot, Air Force Station Pune.

The MoU will facilitate cooperation and promotion of research and development in the areas of indigenous development of aviation components with specific aim to undertake research in 3D Metal Additive Manufacturing. Besides research in areas of mutual interest, the MoU will assist indigenization efforts of the IAF for specific studies in the area of metallurgy related to 3D Metal Additive Manufacturing and in connection to other critical projects of significance.

The MoU was signed by the Air Vice Marshal PS Sarin, VSM and the Dean, Industry Collaboration and Sponsored Research, Dr. Santhakumar Mohan in the presence of Air Marshal Vibhas Pandey AVSM VSM.