Fri, 2nd Dec, 2022 - 12:00 am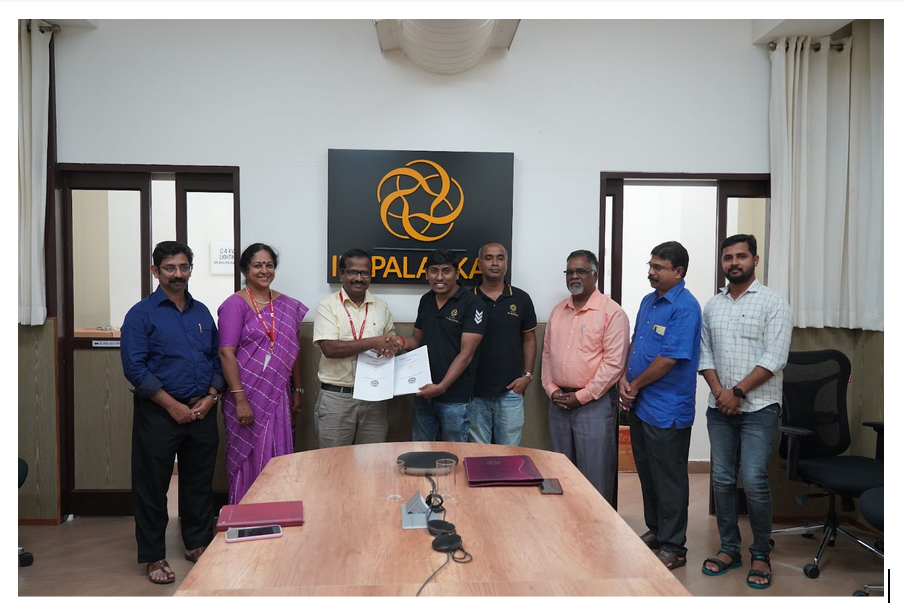 On 1 December 2022, IIT Palakkad signed an MoU with Rajiv Gandhi Institute of Technology (Government College of Engineering), Kottayam.  This MoU will facilitate cooperation and promotion of Academic and Research & Development projects in Science, Technology, and Engineering, joint organisation of conferences, workshops and seminars, student internships across both institutions, and joint supervision of projects. The MoU was signed by Dr Santhakumar Mohan, Dean - Industry Collaboration and Sponsored Research, and Dr Sathish, Principal of RIT Kottayam, in the presence of Dr Sovan Lal Das, Dean - Academics, and Dr Selvapandian, Industry Liaison Officer.
Dr Santhakumar Mohan, Associate Professor, Mechanical Engineering is the faculty in-charge for this MoU between IIT Palakkad and RIT Kottayam.