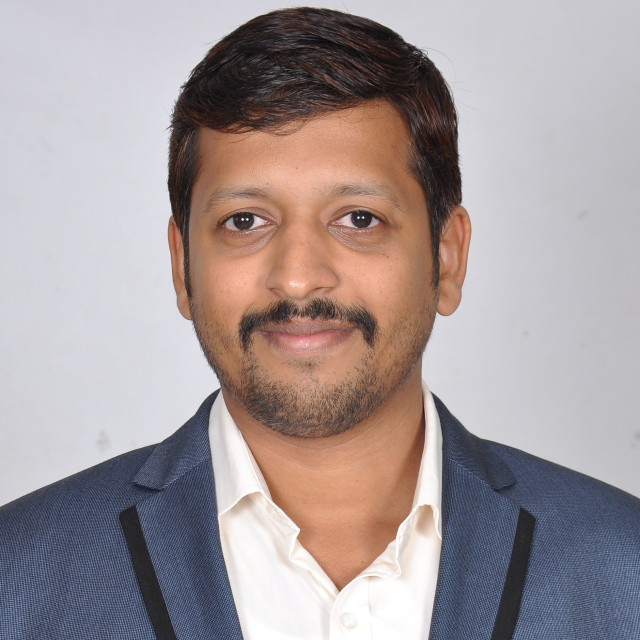 Mr. Pisharody Harikrishnan Gopalakrishnan
Junior Technical Supdt.
Biosketch
Industrial Experience:
5+ years of Industrial Experience
Education:
(M.Des)  in Electronic System Design (2010-2012) IIITD&M-K
Research
(April 2011 - June 2012)
Indian Institute of Technology Madras (IITM) - MEMS & Microelectronics FAB
1. Fabrication & Characterization of MIM devices with stacked dielectric structure for RF applications.
2. Deposition of ultra-thin dielectric materials for MIM devices using Anodization technique.
Additional Information
Description
Pisharody Harikrishnan Gopalakrishnan, et al. "Array Adaptive Ultrasound Apparatus for Variable Field of View Imaging" India Patent No. 202141036310
Title
Recent Publications
Description
Conferences
Pisharody Harikrishnan Gopalakrishnan and Mahesh Raveendranatha Panicker, "Extending the capability of linear array ultrasound probe to concave array using low cost acoustic lens for high framerate focused imaging," In2022 IEEE 19th International Symposium on Biomedical Imaging (ISBI) 2022 Mar 28 (pp. 1-4). . (Finalist for the ISBI 2022 Student Paper Competition).

Pisharody Harikrishnan G.

, Dr. Binsu J. Kailath, "MIM Capacitors with stacked dielectrics", TechConnect World Summit & Innovation Showcase2012, Santa Clara, CA, USA. June 18-21, 2012,Pg:64-67, ISBN 978-1-4665-6275-2 Vol-2, 2012.

Pisharody Harikrishnan G.

, Linet Thomas C, Indresh Kumar Verma, Dr. Naveen Kumar, "Piezoelectric transducer arrangement for green energy harvesting", Proceedings of ICAER 2011, IIT Bombay, India, December 9-11, 2011.

Pisharody Harikrishnan G.

, "An Optimal Design for Piezoelectric Energy Harvesting System", Proceedings of IEEE PES International Conference on Innovative Smart Grid Technologies 2011, Kollam – Kerala, India, December 1-3, 2011, Pg: 244-247, ISDN-978-1-4673-0313-2.