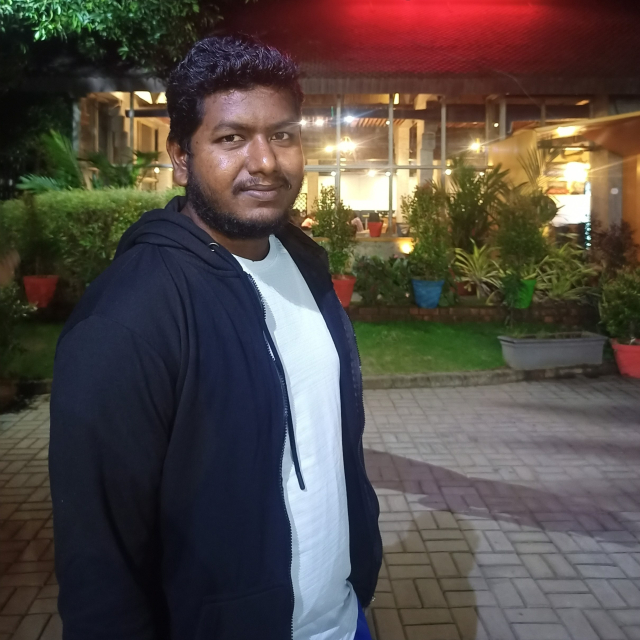 Mr. Bharathi T
Research scholar
Biosketch
Education
Currently I am doing PhD in the department of Mathematics, IIT Palakkad, Kerala.
MSc Mathematics (2017-2019)
Ramakrishna Mission Vivekananda College For Men ( Autonomous ), Chennai, Tamilnadu.
BSc Mathematics (2014-2017)
Government Arts College, Tiruvannamalai, Tamilnadu.
HSC & SSLC (2012-2014)
Government Higher Secondary School, Ethapattu 604201, Melmalaiyanur taluk, Tamilnadu. 
Teaching
At IIT Palakkad, 
1) Mar-Jun 2022  - Teaching Assistant (TA)  for B.Tech.,  Multivariable Calculus (MA1021),
                              Under: Dr. G P Balakumar ,  Department of Mathematics.
Research Area
Several Complex Variables