Research Scholars' Day 2021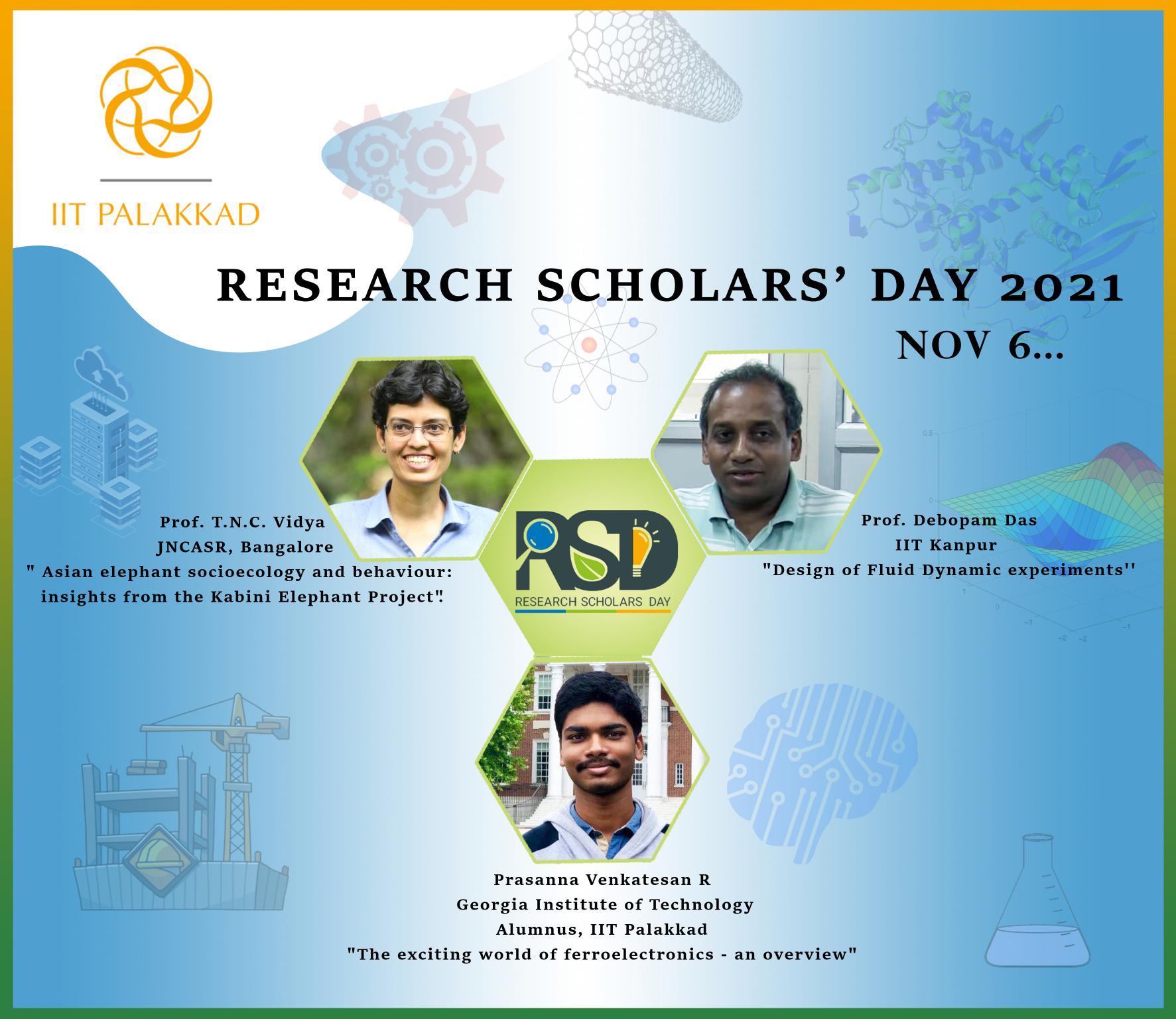 The fourth edition of the Research Scholars' Day!!! on the 6th of November 2021.
Our distinguished guests are
"Design of Fluid Dynamic experiments'' - Talk by Prof. Debopam Das, IIT Kanpur  
"The exciting world of ferroelectronics - an overview" - Talk by Prasanna V R, Georgia Institute of Technology; Alumnus, IIT Palakkad
" Asian elephant socioecology and behavior: insights from the Kabini Elephant Project" - Talk by Prof. T.N.C. Vidya, JNCASR, Bangalore
In addition to the keynote lectures from the esteemed speakers, we will have poster presentations by research scholars, out of which two best posters will be selected from each department.