Sat, 29th Feb, 2020 - 12:30 am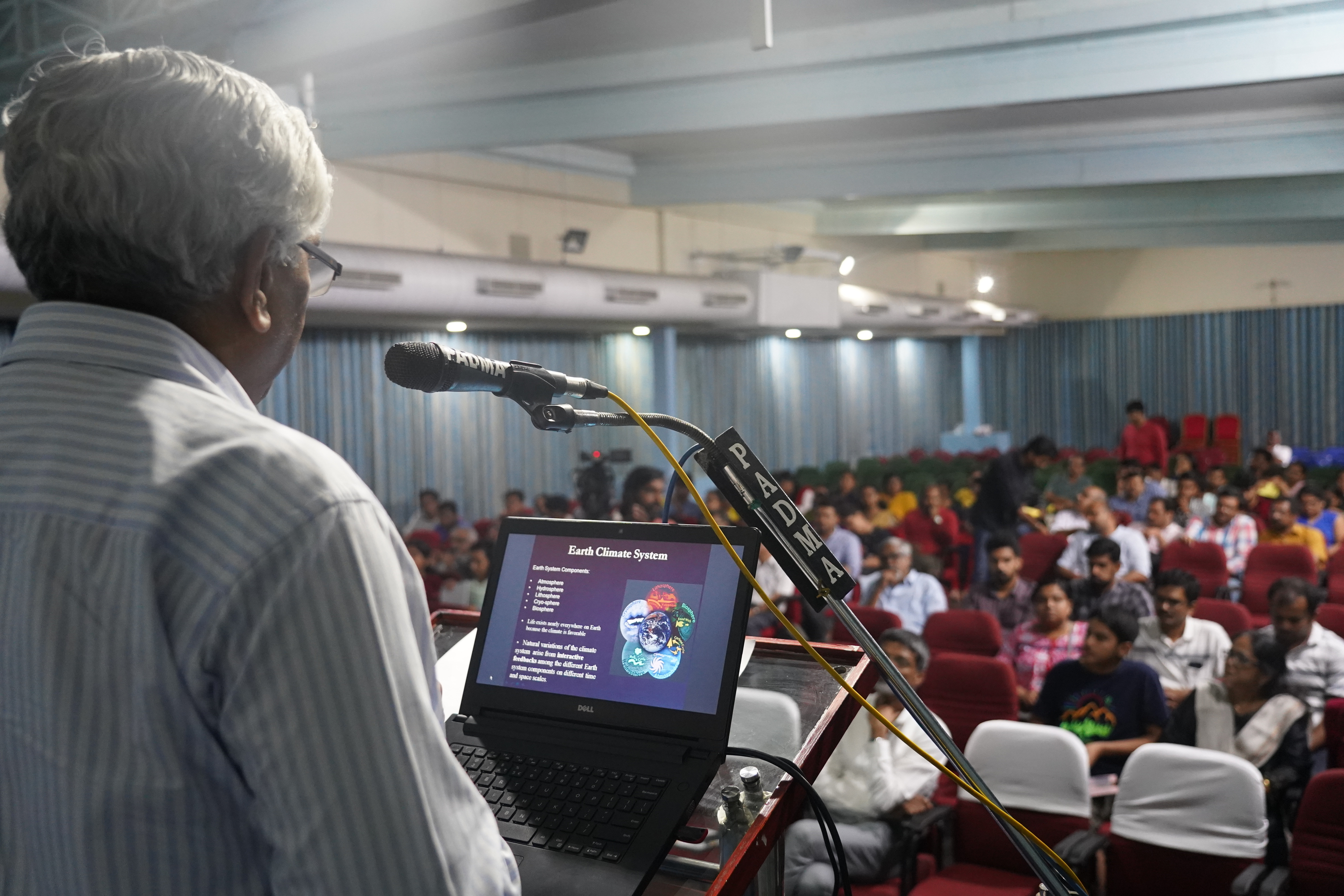 The second lecture in the Pale Blue Dot - IIT Palakkad Public Lecture Series was delivered by Dr. Madhavan Nair Rajeevan, Secretary, Ministry of Earth Sciences, Government of India, on 29th February at 17.00 Hrs. at the Surya Resmi Convention Centre, Palakkad. Dr. Rajeevan spoke on "Global Climate Change: Causes, Concerns and Commitments". The District Collector Shri D. Balamurali, IIT Palakkad Director Prof P. B. Sunil Kumar, Secretary of District Public Library Shri T. R. Ajayan were among the esteemed guests of the evening.
The talk took the audience through the basic physics of climate change, past and future climate change scenarios, the impact of climate change and how climate models are used. India's commitments to tackling climate change was deliberated upon. With rich empirical data across the bygone century, he presented the looming climate trends for the information of general public. The long-term climate trends across/over Kerala and particularly the Western Ghats and the recent extreme weather events in the state, including the 2018 and 2019 floods was discussed. He explained some interesting studies which have attempted to bring out the attribution of environmental phenomena to climate change. The impact of climate change on Health, Agriculture, Water, Energy and well being was touched upon by the speaker. The lecture helped understand the preparedness measures taken up by the Ministry in terms of Early warning systems for Air quality, Floods and Heat waves, Lightning sensors etc. The speaker addressed the questions from the public on their concerns on climate change and the visible symbols they get to experience each passing day. Dr Rajeevan was felicitated with a token of honor by the District Collector towards the end of the event.