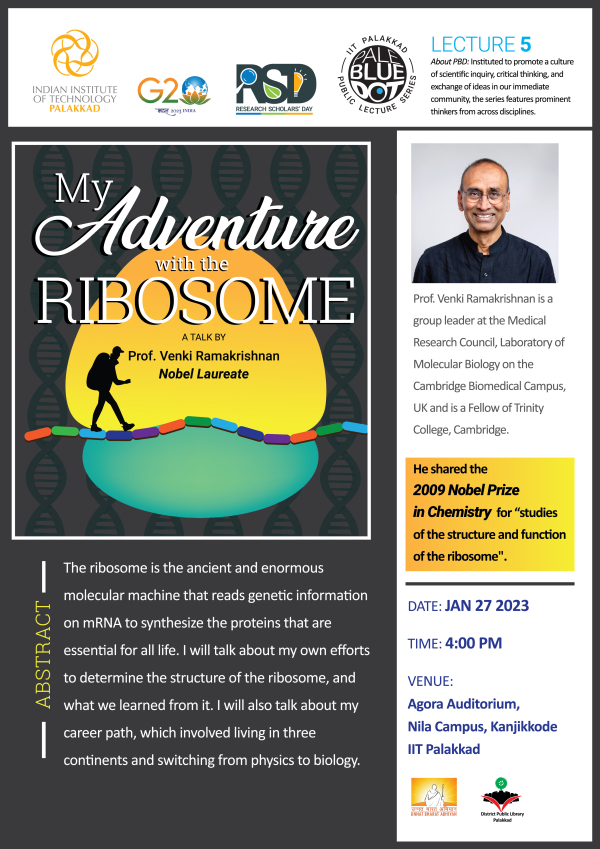 It's today! : Nobel Laureate to speak at IIT Palakkad as part of Pale Blue Dot Public Lecture series
Thu, 26th Jan, 2023 - 11:30 pm
Prof Venki Ramakrishnan who shared the 2009 Nobel Prize in Chemistry for studies on the structure and function of the ribosome will be at IIT Palakkad to share, what promises to be, an exciting story of his professional and personal journey.
When: 4 pm, 27 January 2023
Where: Agora Auditorium, Nila Campus, IIT Palakkad
All are welcome!
Professor Venkatraman Ramakrishnan will also be inaugurating Research Scholars Day 2022-23.