Sun, 2nd Jun, 2019 - 10:45 am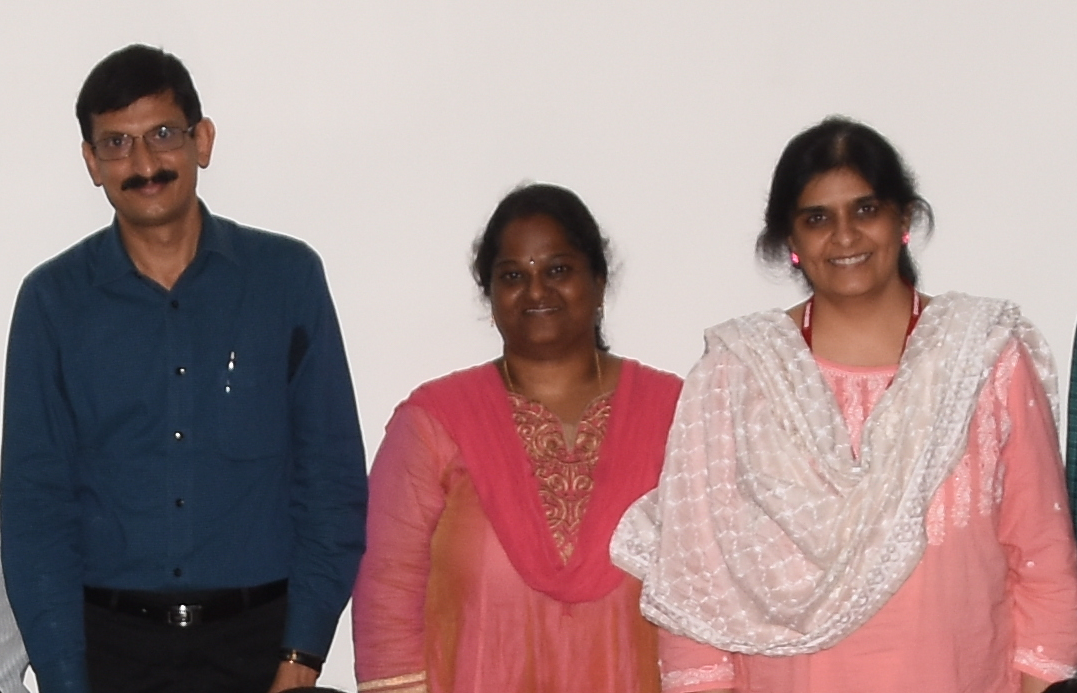 Prof Vinod Prasad (IIT Palakkad), Assoc Prof Subasree R and Prof Suvarna Alladi (NIMHANS Bangalore).
IIT PALAKKAD SIGNS RESEARCH PROJECT COLLABORATION AGREEMENT WITH NIMHANS BANGALORE
IIT Palakkad signed an agreement with National Institute of Mental Health and Neurosciences (NIMHANS) Bangalore to carry out a collaborative research project titled "Motor Imagery based Brain Computer Interface for Neurorehabilitation of Stroke patients". The project aims to develop an Electroencephalography (EEG) based Brain Computer Interface (BCI) system that can decode the imagined hand movement kinematics from non-invasive EEG signals of stroke patients, who suffer from limb hand disability. The project will investigate the brain cortical activity of movement motor imagery (movement imagination) of affected hand in different directions and decode the intended hand movement direction. The decoded direction of hand movement intention will be used to provide a control command to an external robotic arm on which the patient's affected arm is placed. The robotic arm helps the patient to move his/her affected arm in the desired direction based on motor imagery. The long-term objective of the project is to develop an intention-driven BCI device that works as a tool for the neurorehabilitation of stroke patients. This 18-month duration project will be led by Prof. Vinod Prasad of IIT Palakkad and Dr. Subasree R., Associate Professor, Neurology department, NIMHANS Bangalore. Dr. Benzy V. K., Institute Postdoctoral Fellow of IIT Palakkad will work with the Principal Investigators to carry out the project.