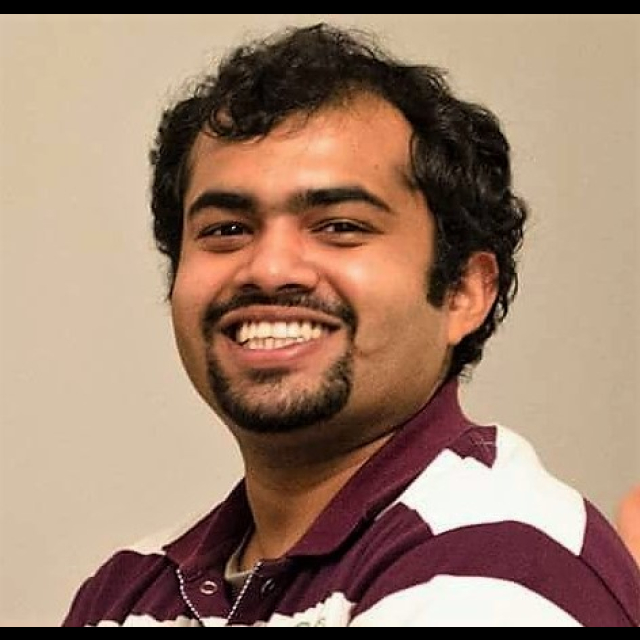 Dr. Soham Manni
Assistant Professor
Biosketch
Experience
Assistant Professor, Department of Physics, IIT Palakkad, Kerala, India (August, 2018 - Present)
Visiting Postdoctoral Fellow at TIFR, Mumbai, India  (August, 2017 - August, 2018 ).
Postdoctoral Research Associate at Ames Laboratory, Iowa State University, USA. (January, 2015 - July, 2017).
Scientific Researcher at University of Augsburg, Germany (June, 2014 - August, 2014).
Education
Ph.D. in Physics from Georg-August-Universität Göttingen, Germany on 2014.
M.Sc. in Physics from IIT Roorkee, India on 2010.
B.Sc. with Physics Honours from University of Calcutta, India on 2008.
Research
Research Interests
Discovery, design and single crystal growth of correlated electron materials having novel electronic and magnetic ground states. 
Structural, magnetic, transport and thermodynamic measurements in extreme condition, down to mK temperature.
Current topics of interest
Spin-orbit materials e.g. Ruthenate and Iridate.
Topologically non-trivial materials, e.g.- Dirac and Weyl Semimetal. 
Spintronics Materials and possible device application.
Charge Density Wave Materials.
Research Grant
INSPIRE Faculty Award : Oct'18 - Oct'23
Research Facilities
Crystal Growth Facilities:

1300oC Chamber furnace with programmable PID temperature Controller [Nabertherm]
1200oC Two-zone Gradient Tube furnace with with programmable PID temperature Controller (possibility of controlled atmosphere) [Carbolite Gero]
Mono Arc melting Furnace.
Quartz Tube Sealing station.
Weighing balance, Centrifuge etc.

Measurement Facilities
Teaching
PH4601 - Magnetic Materials and its Applications (GCE)
PH1130 - B.Tech Physics lab
PH1020 - Physics II
PH5003- Electromagnetic Theory 
PH5101, PH 5102- M.Sc. Physics Lab
PH6001- Experimental Techniques in Physics (PG Elective)
PH6003-Magnetism in Materials (PG Elective)
Research Group
Current Members:
           Ms. Asha Ann Abraham 
           Ms. Reshna Elsaphilip
Alumni:
          Mr. Abinash Das [2021]
          Mr. Ved Krishna [2021]
Research Area
Experimental Condensed Matter Physics- Magnetism and Superconductivity
Material Science - Single crystal growth
Additional Information
Description
Nila Campus, Hill Top, Lab 5
Phone No. : +91 4923226 325
Title
Workshop/Conference/Seminar participation :
Description
Invited Lecture (Single Crystal Synthesis Techniques): Faculty Development Program, Mechanical Engineering Department, NSS College of Engineering, Palakkad, Kerala on January, 2020.

Invited Lecture National Conference -AMTEA-2019; at Ansar Women's College, Thrissur, Kerala  February, 2019; Title: Frustrated Magnetism.