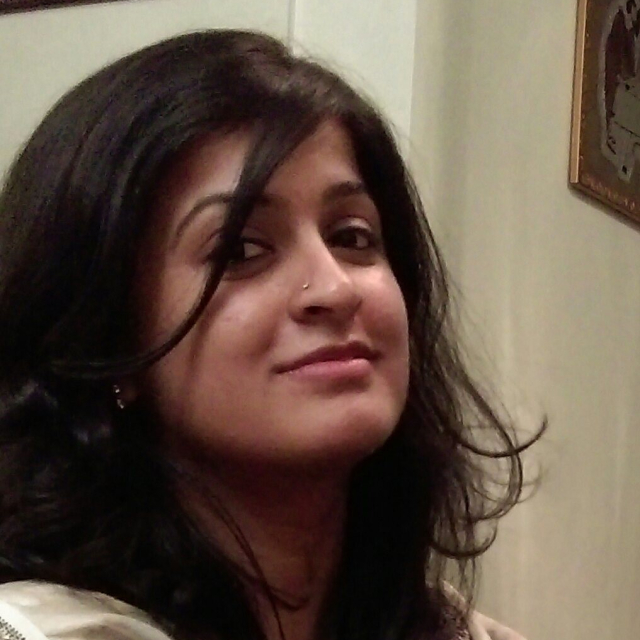 Dr. Reenu Punnoose
Assistant Professor
Biosketch
Reenu received her B.A. degree in English from Stella Maris College (affiliated to the University of Madras) in 2005, her M.A. in Applied Linguistics from the University of York (U.K) in 2007 and her PhD in Linguistics from Newcastle University (U.K) in 2011. She taught briefly in the Linguistics department at the Central University of Kerala in the 2013-2014 academic year. She was awarded a three year UGC Post-Doctoral Fellowship in 2015, the Dr. S. Radhakrishnan Post-Doctoral Fellowship in Humanities and Social Sciences (including languages), which she took up at the Centre for Linguistics at the Jawaharlal Nehru University (JNU), New Delhi.
Research
While her doctoral research was a partly descriptive, partly acoustic phonetic study of the liquid consonants in Malayalam, her post-doctoral research was inter-disciplinary and examined the relationship between social class and the English speech productions of urban Indian adolescents. Her areas of research interest include but are not limited to experimental phonetics, sociolinguistics, bilingual language acquisition and world Englishes
Research Area
Phonetics, Sociolinguistics, Bilingual language acquisition, world Englishes
Additional Information
Description
Punnoose, R. and Muhammed, H. 2018. Problematising Hindi as the 'Self' and English as the 'Other' in India. Economic & Political Weekly 53(7).

Punnoose, R. 2017.

Indian English at Sociolinguistic Crossroads:

Impact of the Tripartite Relationship between Schooling, Social Class and English in Urban India

. Journal of Advanced Linguistic Studies 6

(1/2).

Punnoose, R., Khattab, G. & Al-Tamimi, J. 2013. An investigation of the contested fifth liquid in Malayalam: a window into the lateral-rhotic relationship in Dravidian languages. Phonetica 70: 274-297.

Scobbie, J., Punnoose, R. & Khattab, G. 2013. Articulating five liquids: a single speaker

 ultrasound study of Malayalam. In Rhotics: New Data and Perspectives. Bozen-Bolzano University Press, Bozen-Bolzano.

Punnoose, R. and Khattab, G. 2011.

Phonetic and Phonological investigation of the fifth liquid

in Malayalam: Evidence for rhotic characteristics

. In Proceedings of 17th International

Congress of Phonetic Sciences (ICPhS), Hong Kong, pp 1646-1649.
2