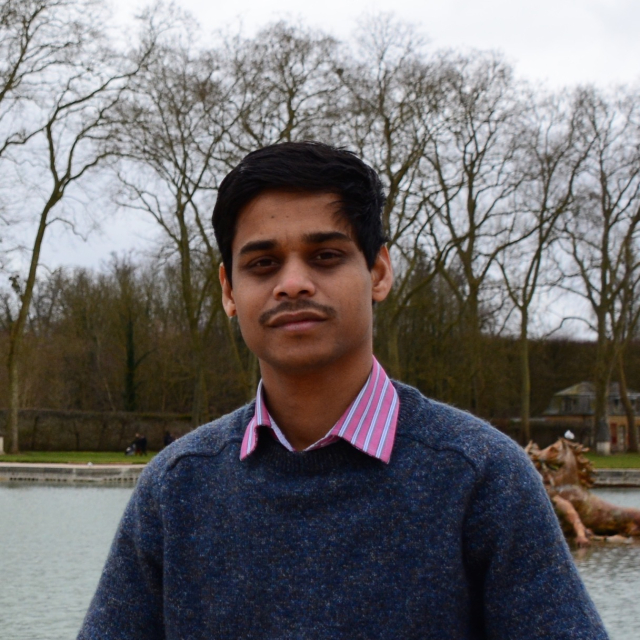 Dr. Bibhu Ranjan Sarangi
Assistant Professor
Biosketch
Education
PhD in Physics from Raman Research Institute, Bangalore, India (Awarded in 2011)
MSc in Physics from Utkal University, Bhubaneswar, India
BSc from Ravenshaw College, Cuttack, India
Experience
Assistant Professor, Department of Physics, IIT Palakkad (Since June 2019)
Assistant Professor, Department of Physics, SRM University, India (2016)
Post-doctoral Fellow, Institut Jacques Monod, Paris, France (2013)
Post-doctoral Fellow, Institut Curie, Paris, France (2010)
Research
Our research aims to understand the interaction of living systems with their environment. Specifically, we are studying the process of "mechanosensing" by which living cells sense and respond to the external mechanical stimuli at different length scales. 
Research Area
Experimental Biophysics
Physics of Cancer
Additional Information
Title
Externally Funded Projects
Description
1. Title : Mechanistic correlation between homeostatic pressure and metastatic competence in cancer cells
   Funding Agency : DST-SERB
   Duration : Three years
   Status : Ongoing
Description
Motivated students required for  PhD and Post-Doc positions in the field of Experimental Biophysics. Please see the IIT-Palakkad website for application process.