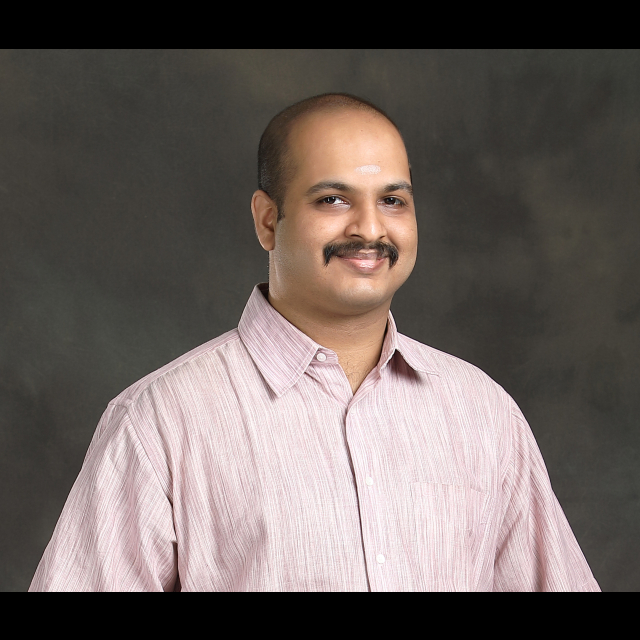 Dr. Anirudh Guha
Assistant Professor
Biosketch
---
Education
August 2011 - March 2017              PhD, Indian Institute of Science, Bangalore, India            
August 2009 - December 2010       MSE, The University of Texas at Austin, USA                                                                                                                  
August 2005 - May 2009                 BE, SSN College of Engineering, affiliated to Anna University, Chennai, India                                                  
June 1990 - May 2005                    School, Padma Seshadhri Bala Bhavan (P.S.B.B), Nungambakkam, Chennai, India
---
Work Experience
October 2019 - Present                   Assistant Professor, Indian Institute of Technology (IIT), Palakkad, India
August 2017 - September 2019      Scientist / R&D Engineer, ABB GISPL, Chennai, India
August 2016 - June 2017                Research Associate, Indian Institute of Science, Bangalore, India                                                                           
---
Research
I broadly work in the area of Power Electronics
Over the course of my PhD, I  have worked extensively with voltage source inverters, induction motors, and their control. More specifically, I worked with the inverter dead-time effect (a system non-ideality) and dead-time induced instability issues in Volts-per-Hertz induction motor drives. Such motor drives are commonplace in fans, pumps and compressors used for various industrial applications. The work involved all aspects of research - extensive analysis, simulations and experiments.  Further, me and my advisor Prof G. Narayanan also collaborated with L&T technology services, Bangalore and Integrated Electric, Bangalore, in studying and mitigating instability observed in certain inverter-fed motor drives.
At ABB, I worked with an international R&D team on the control development and fault studies of a new Modular Multilevel Converter topology for high power HVDC power transmission. I also worked briefly on power electronic systems for FACTS and DC Traction applications.
I am interested in research on power electronic converters and their control spanning across motor drives, HVDC and FACTS, electric traction systems, and  renewable integration.
Currently I am working on modular energy storage systems for grid connected applications with Mr Aby Joseph, CDAC Thiruvananthapuram. I am also  collaborating with Dr Vijay, IIT Palakkad on switched reluctance motors, and on power conversion systems of a low altitude glider. I also work with PV inverter fed motor drives.
 
More information about me and my work can be found in my CV link provided above in this page.
Teaching
I aspire to bring in  aspects of practical utility, design and implementation to supplement theory in the courses which I would be offering.
I currently teach / have taught the following courses 
1) Power Converter Analysis and Design
2) Power Converters Modulation Control and Applications
3) Power Electronics Simulation Lab
4) Power Systems and Renewable Energy Lab