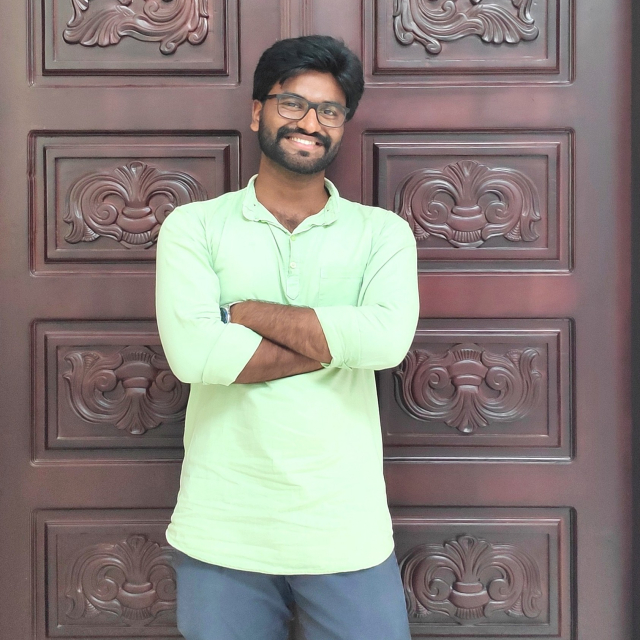 Mr. Shanmuga Priyan V.G
Research Scholar
Biosketch
1. Attended a GIAN course on Fundamentals and Modelling of Micro/Nano Machining Processes held at NIT Calicut during June 24-29, 2019.
2. Attended a Hands-on training on Design of Experiments (DOE) for Researchers at Kongu Engineering College, Perundurai, Tamilnadu on March 15-16, 2019.
Research
1. Investigation on wear behaviour of AA5052/SiC/Al2O3 Hybrid composite fabricated using stir casting process in 1st International Conference on Applied Mechanical Engineering Research 2019 (ICAMER'19), NIT Warangal, Warangal, India, May 2–4 (2019).
Research Area
Micro Electric Discharge Machining
Metal Matrix Composites