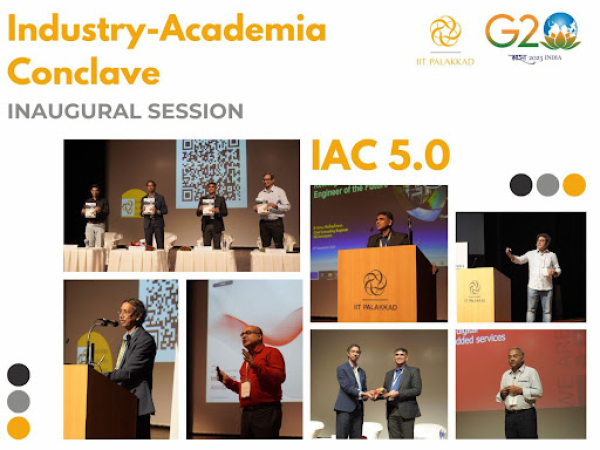 Tech Visionaries Unite: IAC 5.0 Ignites Innovation at IIT Palakkad
Thu, 14th Sep, 2023 - 06:30 pm
The grand inauguration of the fifth edition of the esteemed Industry-Academia Conclave (IAC 5.0) took place at IIT Palakkad on Engineer's Day, September 15, 2023. Dr. Umamaheshwar D, the Chief Engineer of GE Aviation in Bangalore, graced the occasion as the distinguished chief guest. In his opening remarks, Prof. Seshadri Sekhar, the Director of IIT Palakkad, highlighted the crucial role played by IAC in fostering collaboration between academia and industry to address both current challenges and those on the horizon.
During his keynote address, Dr. Umamaheshwar delved into the profound impact of Industry 4.0 and digital transformation across various sectors, encouraging students from diverse backgrounds to enhance their digital skills. The event featured engaging presentations by distinguished speakers, including Prof. Prabhu Rajagopal from IIT Madras, Dr. Manoj Bhalerao from Wabtec, and Dr. Aninda Bhattacharya from ABB.
The Industry-Academia Conclave is a premier platform that celebrates the partnership and shared aspirations of IIT Palakkad with the industry.