Fri, 2nd Oct, 2020 - 12:00 am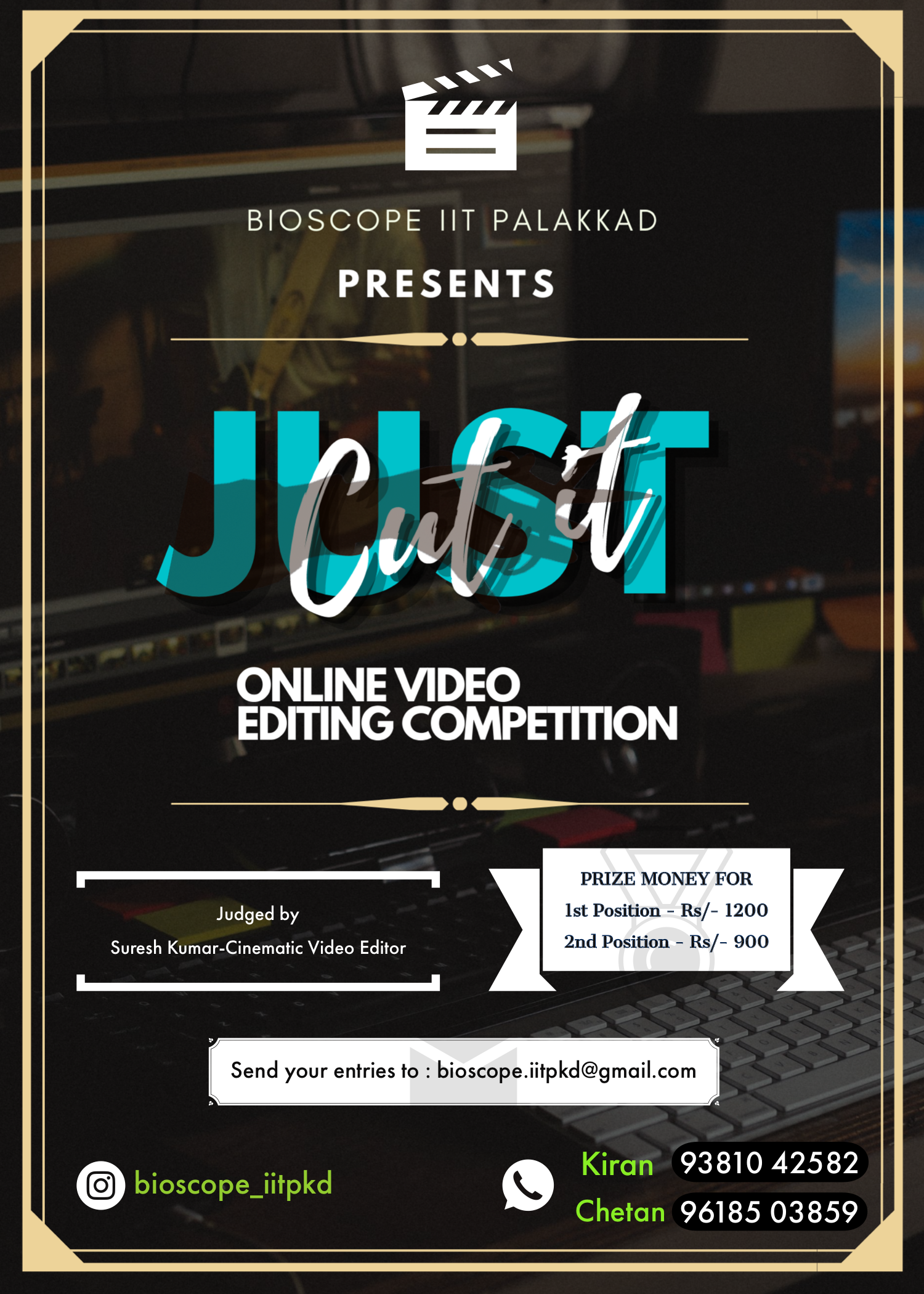 "Just Cut it", an online Video Editing competition was conducted by Bioscope, The Film-making Club of IIT Palakkad for all university students. The participants were given a few short clips and they had to edit it by applying their own creative twist. The judging was done by Mr. Suresh Kumar, who has previously edited Tamil movies.
Mohammed Iqbal (who had graduated from IIT Palakkad) won the first prize, while Anand Sharma (4th year student at IIT Palakkad) won the second prize.