Tue, 21st Jun, 2022 - 12:00 am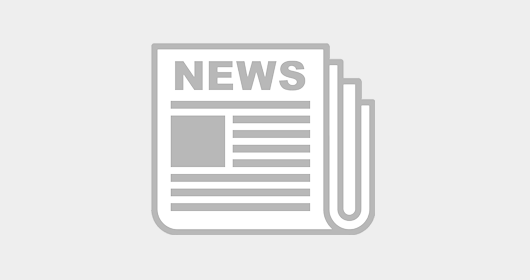 Today, 21st June is celebrated as the International Day of Yoga. To mark the occasion, an event was organised at the Ahalia Campus Auditorium with renowned yoga guru Shri Prabhakaran Puthukkanad, President, Kerala State Yoga Association as Chief Guest. The event was live telecast and conducted in hybrid mode so that the majority of students and faculty, who are not on campus due to the ongoing vacation period, could actively participate. 
Shri Prabhakaran was welcomed by the Director, Prof P.B. Sunil Kumar, and Dean, Student Affairs, Prof Jagdeesh Bayry. Prof Sunil in his virtual address spoke of how 21st June, as the Summer solstice, and the longest day in the northern hemisphere, was a fitting choice and reminder of the importance of the sun in yoga practice.  Observing that sports and yoga are practiced throughout one's life, he pointed out that these are still best accumulated at a young age. He congratulated the Student Affairs Department for organising the event. He also used the opportunity to congratulate the Institute Yoga team who are among the 5 finalists at the Pan-IIT Yoga competition 2022 and wished the team success at the finals being held in Bhilai today. Prof Bayry in his address called upon the institute community to embrace yoga to stay healthy and rejuvenated, and manage stress effectively. 
Shri. Prabhakaran Puthukkanad expressed his happiness to be among the faculty, staff and students of IIT Palakkad to commemorate the UN Assembly's recognition of Yoga with an International Day of Yoga and the fact that multiple nations across the globe now recognise and celebrate it too. He began his lecture-cum-demo by invoking the founder of Ashtanga Yoga, Pathanjali Maharishi. Posing the question 'What is yoga, why are we doing it?' he remarked that it is a very deep subject. Pointing out that Yoga can be practiced by anyone, regardless of age, gender or religious affiliation, he emphasised that it mostly contributes to mental health. Observing that the common assumption is to incorrectly regard Yoga as a collection of 'asanas' (yogic postures) and 'pranayama' (breathing techniques), he listed the 8 components of Ashtanga Yoga.  They are yama (abstinences), niyama (observances), asana (postures), pranayama (breathing), pratyahara (withdrawal), dharana (concentration), dhyana (meditation) and samadhi (absorption). Stating that we can learn Yoga from a baby, and that all creatures do yoga, he elaborated on the importance of dhyana in Yoga as vital for human beings to curb their desires, and unlimited wants. Unlike everything else in nature which takes only what they need, human beings have the unique and peculiar problem of ever-growing and unlimited wants.
Delving deeper into how a baby's movements are what inspire yoga, as student volunteers demonstrated various postures he explained how they follow a baby's normal course of development and natural movements. Shri. Prabhakaran also demonstrated asanas for the spinal cord, balance and for various benefits like countering back ache, improving flexibility, Brahmari pranayama for migraine etc. 
Faculty-in-charge, Sports Affairs, Dr Projjwal Banerjee presented Shri. Prabhakaran a token of appreciation, at the end of the session. This was followed by a solo artistic yoga performance by Mr. Shanmughapriyan, PhD student, Mechanical engineering and an artistic pair performance by Ms. Gayathri and Ms. Neha, PhD students in Electrical Engineering and Computer Science & Engineering respectively.