Sat, 14th May, 2022 - 12:00 am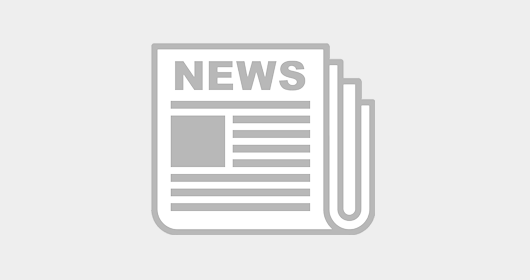 The Final day of Science Quest and CRYSTAL, the ongoing residential science camp for school students was marked by a half-day program on Saturday, 14th May. Dr Archana Ghode, Educationist,  recalled and shared the story of her first meeting with Prof Valsakumar with all gathered. Drawing inspiration from that first meeting and his suggestion to forgo origami in favour of simple tearing of paper, Dr Archana urged probing the 'why' of phenomena all around us. She performed a few simple experiments and demonstrations, to show how kinetic energy of air becomes sound energy in a bursting balloon, the science behind the working of a dam, what happens to a lit candle in a basin of water what a glass is placed over it, and how a glass full of water can be inverted without the water spilling out, by using a piece of cardboard or cloth. 
Prof Jagdeesh Bayry, Department of Biological Sciences and Engineering, IIT Palakkad  then spoke on the topic 'Immunology: Why fundamental research is important'. Describing Immunology  as the branch of science that studies the body's immune system, he stated it was an organisms defense system,  and something that was influenced by genetic, epigenetic (something outside genetics, that controls the expression of various genes) and  environmental factors. Fundamental research in immunology beyond addressing curiosity, and improving understanding of pathology, offers preventive tools like drugs and vaccines for a better quality of life. He went into the details of the Immune system, ie: the lymphatic system, which is parallel to the circulatory system and its various cells and their functions and characteristics. Listing Autoimmune disorders of various kinds – rheumatoid arthritis, type1 diabetes, Kawasaki disease, multiple sclerosis, among others; he also shared maps of the world that indicated that a higher incidence of Dysregulated immune homeostasis corresponds to economically developed areas of the world. Suggesting lifestyle changes such as managing stress and avoiding junk food, he pointed out that 90% of all human diseases can be traced to dysfunctional microbiota. There are 10-100tn microbes in a healthy human body, and he flagged the dangers of an oversanitised environment and advised going back to nature. To conclude he shared the role of immunology in managing the Corona virus and in the different types of vaccines that were developed. 
After a break for a group photo outside the Academic Building, Ahalia Campus, students took over the mike for an experience sharing session. It was overwhelming appreciation and admiration that they expressed. For many students it had been their first camp or first experience of being in a hostel, others spoke of how it had been a camp unlike any of the many they had been to so far. The excellent organisation, quality of the lessons learnt each day, time spent in labs and hands-on activities that they missed out on due to the pandemic or because schools didn't facilitate these, friendly volunteers, support rendered by the camp coordinators Dr Rositha and Dr Soham, and care and warmth of staff members like Mr Shaji (transport service) and Mrs Radha (mess) all earned high praise. Most of all, the bonds formed among themselves, and how all the apprehensions they had of being among strangers for 10 days, or what an IIT would be like, and how the isolation/introversion that came from being seen as nerdy/geeky in another spaces, was completely undone by the vibe and sense of belonging they felt with each other, was a recurrent theme. Some suggestions for how to improve the camp included giving them a 31 day immersion experience (!), shorter (30min) lecture sessions and making all the 'optional' co-curricular/ extra-curricular offerings, 'compulsory'.
Students' sharing of their experiences at the camp was followed by distribution of Certificates of Participation. Prof Jagdeesh Bayry, Dean, Students' Section, Dr Sovan Lal Das, Dean, Academics, and Dr Santha Kumar Mohan, Dean, Industry Collaboration & Sponsored Research handed over the certificates to students. Dr Rositha Kuniyal then proposed a very comprehensive vote of thanks, thanking everyone from Director, IIT, Prof Sunil Kumar for backing an offline camp, Late Prof Valsakumar's family and friends, KSCSTE (Kerala State Council for Science, Technology and Environment), faculty coordinators and faculty, volunteering Research Scholars, parents and each and every person who had contributed to the organisation and success of the event.