Founding Director's Message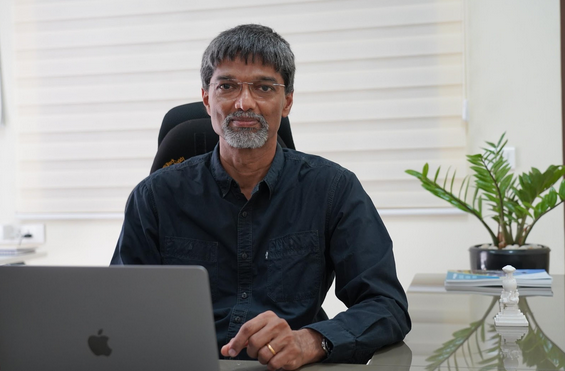 It was a  pleasure to be associated with this institute that has evolved immensely since its beginnings in 2015, and is slowly but surely growing in stature. The Institute which began with bachelors programs (B.Tech) in four disciplines, now also has masters (M.S by Research, M.Sc and M.Tech) and doctoral (Ph.D) programs in various disciplines.  With the vision to be an inclusive and diverse community on s sustainable and green campus, actively engaged with its neighbourhood, it will evolve as example to other academic campuses.  
An institution is only as good as its people are, and onboarding excellent human resources to facilitate and guide learning and practice is something that is pursued with hallmark IIT zeal. The student community drawn from all over the country has grown, and will continue to grow in strength and diversity. The dream to make  a creative, multidisciplinary institution which delivers quality education, original research and practice, is what drives the academic community here.
The year 2019 was special for the institute as it proudly witnessed the graduation of the first batch of students, and sent them on their way to improve the world through the application of technology and skills. Research undertaken at IIT Palakkad has gained momentum with faculty and students publishing widely in peer reviewed journals and making their presence felt at conferences and workshops, within the country and abroad.
The Technology Innovation Foundation, launched in 2021, is the innovation, incubation and startup vehicle of IIT Palakkad. It was set up as a collaborative company formed for innovation and incubation of ideas that emanate from the institute and its collaborators.  With the addition of Global Sanitation Centre of Excellence  the institute has a unique facility in the country. The Periodic Industry-Academia Conclaves and a strong emphasis on industry internships represent a few other instances of the commitment  of the institute to create a strong education-industry interface.
From its beginnings on the rented premises of the Ahalia group of institutions to slowly making its way in stages to the picturesque permanent home on Nila campus, IIT Palakkad has embraced evolution with élan. Development of robust infrastructure is a priority here, and the Institute has state of the art centres and facilities for research and development in areas like data science, computational imaging, high performance computing, micro-nano fabrication, materials and manufacturing, and instrumentation.
I hope you will have a chance to take a look at the  stated "purpose, core values and envisioned future" of the institute to see  where and how it wants to make a change to the world.  This is also summarised in the institute's  motto  'Nurturing minds for a better world'.  I do hope that you have reason to partner with this institute in this endeavour, in whatever way you can.